Published: 2020.12.25
Introduction of the speaker:
Lu Yue, Professor of East China Normal University, Dean of the School of Communication and Electronic Engineering, is an expert who enjoy special government allowances from the State Council. He is selected as the New Century Excellent Talents Program of the Ministry of Education, Shanghai Shuguang Scholars, Shanghai Excellent Technical Leaders, Shanghai Leading Talents, Excellent Technologists and Excellent Technological Innovation Team Leaders of the Ministry of Transport. From 2004 to 2017, he served as the director of the R&D department, deputy chief engineer, and deputy dean of the Shanghai Research Institute of China Post Group. From 2018 to 2019, he served as the chief scientist of China Post Technology Co., Ltd., and has been committed to design the software and hardware system of letter and parcel sorting for a long time, and developed automatic letter and parcel sorting machines which have been applied and exported abroad. Because of the achievement, he won the Ministry of Posts and Telecommunications Science and Technology Progress Award, China Post Science and Technology Award, Shanghai First Prize of Science and Technology Progress. His research fields include pattern recognition, image processing, machine learning, intelligent systems, etc. He has published more than 150 academic papers, and authorized 17 invention patents. He is a senior member of IEEE and serves as an editorial board member of international journals such as Pattern Recognition and IJPRAI. He also serves as the deputy director of the document image analysis and recognition committee of the Chinese Society of Image Graphics.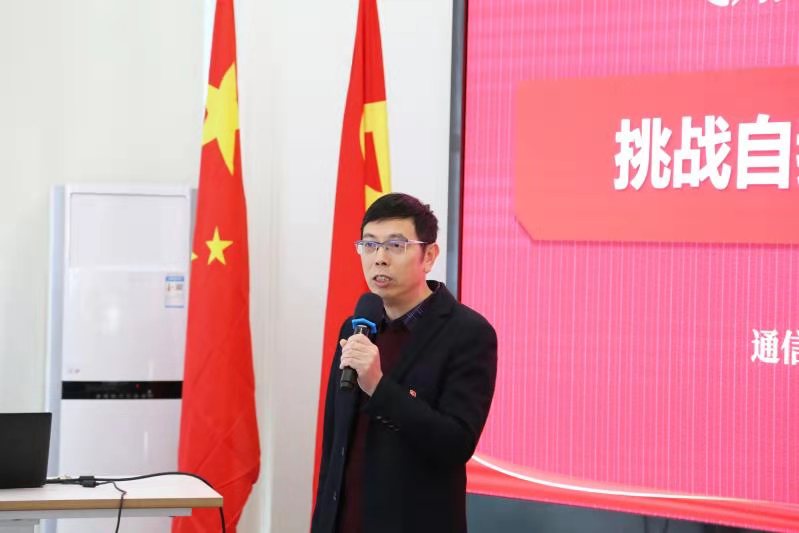 On December 16, 2020, the third lecture of the second phase of the Feixiang Forum Challenge Yourself and win a Wonderful Life was successfully held in the Rubik's Cube Hall of the Information Building. This theme lecture was delivered by Professor Lu Yue, Dean of the School of Communication and Electronic Engineering of East China Normal University, and chaired by Professor Zheng Zhengqi, Secretary of the Party Committee of the School of Communication and Electronic Engineering.